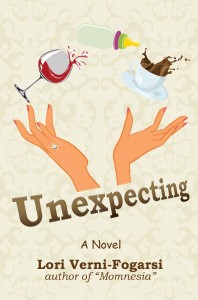 Shelley and David are a couple of almost-empty-nesters whose children are just about all off to college. Preparing to embark on the next stage of their life, they've just ordered white furniture and are planning the vacation they've waited their entire lives to take.
Everything changes when Alexandra, seventeen and pregnant, shows up on their doorstep and announces that she's the daughter he never knew he had! Their life is catapulted in a completely different direction, abounding with dilemmas: Not only do they have an additional child, but also a baby in a household that had been just about to become serene. How much should they help her? And how could they not?
Shelley feels like she no longer fits in anywhere and to top it off, having two seventeen-year-old girls suddenly plunged into being sisters and school mates is not exactly warm and fuzzy. When Alexandra's behavior starts to become erratic, the couple is faced with even tougher decisions to make.
Hold on for an emotional yet witty ride as you join this family of characters in a story of love, loyalty, heartbreak, and humor that will stay with you long after you turn the last page!
Read the first chapter
here
.
As you might expect, I am still behind and do not have the book reviewed yet, but I will. I am working on it. The reason today? Well, we have no water. Our well pump is not working, so you can imagine the fun we are having as we wait for that to get fixed. And with everything happening around here, I still have the tendency to get behind. One of these days, I might get caught up.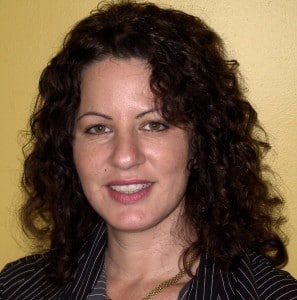 Lori Verni-Fogarsi has been an author, speaker, and small business consultant since 1995. Her nonfiction book, "Everything You Need to Know About House Training Puppies and Adult Dogs," was published in 2005 and continues to be one of the most highly recommended books in its genre. Her novel, "Momnesia,"was published in 2012 and has been awarded as a finalist in both the National Indie Excellence Book Awards and The USA Best Book Awards.
Just a few of her media appearances have included

The Lifetime Women's Network

,

My Carolina Today Show

,

Boston Globe Forums Live

, and a multitude of others. Her seminars have taken place at public and private venues for many years, just a few of which include

North Carolina State University

and

Nassau Community College

.
Lori is a happily married mom of two, step mom of two more, and has two cats, both rotten. Originally a native New Yorker, she now divides her time between Raleigh, NC, and Lake Gaston, VA, where she is hard at work on her next novel.
I do have an interview of the author to share. Check it out!
1. Describe a typical day in your life. Be as detailed as you like.
Fix yourself a coffee... you're going to be tired just hearing about it! My typical day begins at 5:50 am, at which point I begin the process of getting three kids off to school. By 7:30 I can already be found at my desk, where I tend to stay for the majority of the day, working on writing my books, marketing, social media, and projects for my small business consulting clients (building websites, designing marketing materials, and building social media presence.) Usually by around 2:30 I start feeling like I'm going blind, so I (hate to admit it takes this long...) shower and do my hair and makeup in preparation for the busy evening ahead. One of my daughters is 15 and very involved in dance, while another is in gymnastics and my stepson contributes to the busy-ness too. My evenings are often spent working on my laptop in the library that's nearby my daughter's dancing school while I wait for her! Generally, in the evenings after nine, I ban myself from the office so my husband and I can have a little time together each night!
2. What do you see as your greatest strength as a writer? Your greatest weakness?
My greatest strengths are my "voice," meaning the conversational tone that's found in my writing, as well as my willingness to "put myself out there," and talk about things people sometimes don't talk about. As for weaknesses, I tend to go through phases (much to my editor's chagrin)! There was the too many parentheses phase (see what I mean?), and there was my "multitude" phase (can we use some other words? Maybe plethora?), and most recently, there has been my "lamenting" phase, in which there was a great need for contemplating, reflecting, ruing, and other verbiage to reflect that feeling!
3. Who have been your top supporters in your author endeavors? How have they supported you?
Without question, my greatest supporter is my husband, Mark, who completely understands how much work I put into my books and the marketing of them, and is constantly reassuring me that while I may not make millions, it will be very nice to receive royalty checks (even if small) years from now.
My other strongest supporters have been my readers. Their kind words in an e-mail, in a review, or even on Facebook are what keeps me motivated to work as a professional author rather than just writing in a journal for my own pleasure!
4. What has been your greatest obstacle in becoming an author? What has been your greatest victory?
My greatest obstacle has been the publishing industry as a whole. Being an author during a time when the tides are shifting from "traditional" publishing to "independent" publishing has been a challenge because the major houses don't take on many new authors, and there are so many indie authors throwing their books out there without proper editing, it has been difficult to find a place that is the right fit. Publishing through my small press, Brickstone Publishing, has been a successful endeavor for me, though, and overall I'm happy with the way my author career is going.
As for my greatest victories, thus far I'd have to say that it's a tie between my in-person book launch party that was attended by well over one hundred guests, and the fact that my nonfiction, "Everything You Need to Know About House Training Puppies and Adult Dogs," continues to be one of the top sellers in its genre since 2005!
5. How do you handle rejection as an author (or even the occasional negative review)?
Fortunately, I've received very few negative reviews, but of course there are some. I feel differently about them, depending on their content: If a reviewer has a genuine point they've made (for example, I've had one or two who found the language in "Momnesia" a bit offensive), I'm okay with that... everyone's entitled to their own opinion, and not every book is going to be a perfect fit for every reader. However, a review that (for example) complains that my housebreaking book doesn't teach how to litter box train a dog is simply irritating, as the description clearly states that it's about teaching dogs to make outside and in that case the person's negative review feels unfair.
6. If you could go to dinner with three people living or dead, who would you choose and why?
What an interesting question! I would have to say that I'd love to go with my husband Mark because he's my favorite person, the recently deceased author/playwright Nora Ephron because she was so smart and hilarious, and my friend Carol Mondello who is also very wise and hilarious, and lives in New York while I live in North Carolina, so I don't get to see her nearly often enough.
7. Tell us on of your "pet peeves" and why it bothers you so much.
This is going to make me sound so very "Type A," but it's the truth: Blatant ineptitude. There are times when I feel like I spend my whole day running in circles, repairing the errors of people around me who don't do their jobs correctly: bringing the dry cleaning back because they gave me someone else's shirt in my stuff; fighting with the bank because they deposited the wrong amount in my account, despite me having a receipt showing the correct amount... that sort of thing.
8. Besides writing, what are some of your other hobbies/interests?
Besides being an avid reader, my favorite hobby of all time is boating. We have a second home on Lake Gaston and it is my very favorite thing to do, to just ride around and look for birds, eat peaches, and float in the water. I also enjoy attending all of my children's dance competitions, drill team, and gymnastics meets, as well as traveling with just my husband at least once or twice a year.
Thank you very much for hosting me on your blog! I hope your readers have enjoyed getting to know me through the interview, and I hope to get to know them too, either through their comments, or in other ways!
So how would you like to win your very own copy of
Unexpecting
? Lori is gracious enough to offer a paperback copy (U.S. only) or an e-book (everyone else) to one of my readers. Just enter the rafflecopter below by 9 P.M. Pacific time on May 15.
a Rafflecopter giveaway