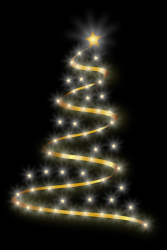 Okay, I realize that Christmas is still a good eight or nine months away, but if you're like me (and I think some of you are), you think about Christmas all year long. I do it to save money and beat the holiday rush. When I have not planned for Christmas like I should, I have gotten so flustered and have been unable to enjoy the holiday season.
Christmas decorations are a big thing in our family. My mom and daughter especially enjoy decorating with lights, and I enjoy the fruits of their labors. In recent years, we have worked to replace our old Christmas lights with updated LED Christmas lights, just check this site. My mom is especially appreciative of these lights because they last a long time, and they are much more cost-effective. Christmas is expensive enough without adding the high cost of electricity bills to the mix.
The wonderful thing about LED Christmas lights is that they are extremely versatile. Since they are so much brighter than the traditional lights, you will find that you don't have to use quite as many strings in your decorating scheme. While the price may be initially somewhat higher than the traditional lights, I think you will find that the benefits are worth the extra money you will pay up front.
LED Christmas lights can also be used for decorating all year long. Yes, you read that correctly. This should make you feel better about your initial investment. Instead of storing those lights in the box and only using them for a couple months during the year, consider
decorating with them year round
! You may find that these LED lights become your primary decorating device throughout your house. I would tend to say that the possibilities are endless.
So, when you think about Christmas (or any other holiday throughout the year), be sure to check out LED Christmas lights. Don't discount the various uses for this fantastic product!