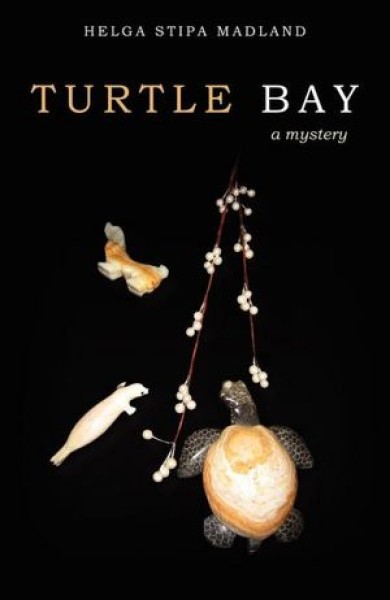 Back in December, I participated in a book tour, and I finally got the book reviewed. For more about the book, please click
here
and
here
.
Summary:
A robbery and the disappearance of an English professor at the famous Turtle Bay resort in Oahu, Hawaii keep Detective James Kahamala of the Honolulu Police Department and his family, twin daughters Myra and Maya, Aunt Beatrice, and dachshund Questor on their toes. Follow their adventures into English Department politics and family complications. Ultimately, the dachshund saves the day. A "whimsical" mystery, not to be missed!
Turtle Bay
by
Helga Stipa Madland
My rating:
4 of 5 stars
This is what I would like to call a cozy, nearly clean mystery that will leave you feeling pretty good about life. There is no violence in it, no sex, and very minimal profanity. The story is simple, and the characters are engaging. There couldn't be a better setting for the story--Hawaii and Washington state (Yes, I know where Longview is!). The book is a quick read, and you will probably find yourself enraptured with the detective and his two daughters (who always seem to get into mischief). I certainly was. and who couldn't love the daschund?
While this book was a nice, easy read, at times I found my interest waning. Sometimes I felt that the pace of the book was rather slow, and there is not a lot of action in the story. I prefer mysteries with a bit more intrigue, but even I didn't figure everything out. All in all, this was a good book, and I would certainly love to read more from this author and these delightful characters again.
I was sent a copy of this book in exchange for my honest review. I was not financially compensated, and all opinions are 100 percent mine.
View all my reviews