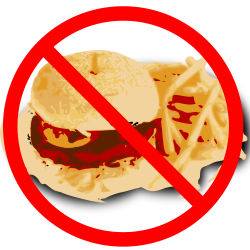 This picture represents the really hard part about dieting. People starve themselves, exercise like crazy, and avoid all the "bad foods." And very often, people fail at their diets. It is wise to get some help, and I may have a suggestion that will help you get the success you are longing for in this area.
HCG
(Human Chorionic Gonadotropin), sometimes called the "pregnancy hormone" just may be what you're looking for. It is a naturally-occurring hormone that is found in copious amounts in a pregnant woman's body, and its purpose is to turn stored fat into energy and fuel for the mother and growing baby. This is a completely safe hormone for both men and women, and it will never trick your body into believing that it is pregnant.
What HCG will do for you is work on turning that stubborn fat into energy. If you eat a low-calorie diet, exercise regularly, and get enough sleep, HCG can be your ticket to having the body you only dreamed you would have one day. Success is in your reach, and unlike starvation, your body will not lose muscle mass nor structural fat. I would suggest you talk to your doctor today about the possibility of using HCG to finally achieve your diet success story!