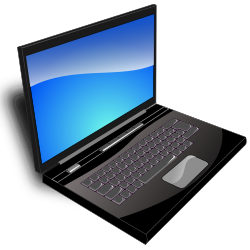 If you have noticed, I really "fell off the wagon" last week. I have been blogging, but I did not keep up with my challenge. It was book reviews and giveaways. But next month will be better. If you are interested in the Ultimate Blog Challenge, click
here
.
I thought tonight might be fun to do a Top 10 list. I have never done one on my blog. I have had authors do it, but I thought it might be nice to know the real reasons I blog.
I'll start from 10.
10. It gets me out of a lot of housework and outdoor work. My mom insists I work on my blog rather than help her outside. (Don't worry. I cook, and I clean when I am able to. But I am serious that she insists I blog since I am beginning to make a little money on it.)
9. I am able to supplement my part-time job. This includes sponsored posts, giveaways, and reviews. Even an occasional family experience. But don't get me wrong. It is not really getting nothing for free! They expect a lot of work out of you.
8. I am able to keep up on social networking a little bit more since it is already part of my job. I may only be posting giveaways and responding to group threads, but I am on facebook!
7. I get to learn about history on a regular basis since I am accountable to my followers for doing a "This Day in History" post.
6. I spend less on Christmas presents due to things I review. After all, if I can't use the item, it's fine to pass it on, right?
5. When I am on my cell phone (and I'm really playing solitaire--that doesn't happen often, honestly), I can make it look like I am using my phone to check my e-mail for "blog business."
4. I am able to keep up with the latest trends in just about everything I could possibly want--and things I don't even want to keep up with!
3. I get to be on a first name basis with Alexa and Google and even get Linkedin to Twitter! (I have actually had to explain blog traffic to businesses--imagine that!)
2. I get to make all sorts of new bloggy friends who are so sweet, nice and encouraging. I would much rather spend time with my online friends than most of face-to-face family and friends.
1. I finally get to use my writing skills in ways I could never have imagined!
I love blogging, and whenever I feel like I'm getting burned out, I remind myself of these things--especially my new friends and writing skills!