The Joy of Hate: How to Triumph over Whiners in the Age of Phony Outrage
by
Greg Gutfeld
My rating:
5 of 5 stars
Well, what can I say? This book is written by Greg Guntfeld, the co-host of "The Five" and "Red Eye" on Fox News. I became a big fan of his over the past year. I love the fact that he is funny, sarcastic, and completely irreverent. And his book is full of straight talk just like his reporting style. This is Greg Gutfeld uncensored, so be warned that there is a lot of profanity and issues that are covered that are completely inappropriate but necessary. If you have thin skin, this is not for you. He makes fun of everything and all sides of the issue. He is also a libertarian, but amazingly, he is basically conservative. I agree with him on almost everything. Honestly.
The most thought-provoking chapter concerned the government's all-out war on weight loss and eating healthily. I'm not trying to spoil anything for anyone, but let me just say that his contrasting weight loss and bedroom behavior made me stop and think about this issue in a completely different light. I never found myself getting angry at him during the book. What you see with Greg is what you get. You could often tell when he was being serious and when he was not. He speaks a lot of truth encased in humor and sarcasm. and you will not leave the book wondering what he thinks about certain issues. If you are ready to be challenged and possibly even offended, this is a definitely the book for you.
I own this book, and no one paid me anything to write this review. The author has no idea I own the book, and he doesn't even know who I am. So he did not influence my review in any way.
View all my reviews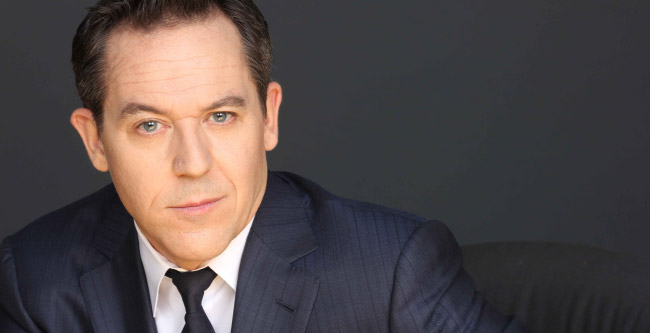 About the Author (from his website)
Greg Gutfeld has been called "outrageous and outspoken," neither of which he denies. A libertarian political satirist, humorist, magazine editor and blogger, he is perhaps best known as the host of the Fox News Channel program "Red Eye With Greg Gutfeld." Airing at 3 a.m. ET Tuesday through Saturday, the show covers a variety of topics, including news, entertainment, sports, and gossip. Gutfeld is also a host of FNC's "The Five," a weekday program at 5 p.m. ET.
The Weekly Standard calls him "the most dangerous man on television." According to the magazine, unlike other media darlings, "Gutfeld's stuff actually is subversive, a stink bomb hurled into every faculty lounge, mainstream newsroom, movie studio, and nonprofit boardroom in America."
Prior to joining Fox, Gutfeld was a staff writer at Prevention and editor-in-chief of Men's Health magazine. He later became editor-in-chief of Stuff, where he increased circulation from 750,000 to 1.2 million and created controversy month after month. He helmed Maxim magazine in the U.K., and was a contributor to the Huffington Post, where he became legendary for his "inspired, lunatic ridicule of his leftwing fellow Huffers." He's been published in countless magazines, has appeared in too many profiles to mention, and was only fingerprinted once.
He currently blogs on his own site, The Daily Gut, as well as Big Hollywood.com, where he writes about the news and pop culture of the day, from a conservative libertarian humorous slant. He's appeared on dozens of TV shows, as a regular on "The O'Reilly Factor," while also stopping by on Dennis Miller's radio show and spots on "Opie and Anthony."
He is the author of four books, among them, "The Bible of Unspeakable Truths," which garnered praise and pithy quotes from the likes of Dennis Miller, Mike Huckabee, Ann Coulter and Andrew Breitbart, founder of BigGovernment.com and Breitbart.com, who said: "Trust me, you don't want him setting his sights on your hypocrisy and public failings." Consider yourself warned."
Follow him:
http://ggutfeld.com/
https://www.facebook.com/ggutfeld
https://twitter.com/greggutfeld