Welcome to the New Year, New Reads Giveaway Hop!
Welcome to the New Year, New Reads Giveaway Hop! It will end on January 23rd and there are hundreds of dollars in prizes available across all of the participating blogs! Enter at each blog and don't forget to the enter the New Year, New Reads Grand Prize Giveaway! Huge thanks for HowardComputers.com and the blogs sponsoring the grand prize giveaway!
There are 3 chances to win in the Grand Prize Giveaway:
1 lucky winner will win a Kindle Fire from HowardComputers.com & a $50 Amazon Gift Card
2 other winners will each receive a $25 Amazon Gift Card
When you enter, be sure to say that I referred you!
So what can you win? First up is a fantastic book that I have had the incredible chance to review.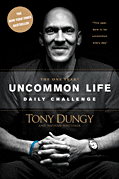 I am not new by any means to the work of Tony Dungy, and I think I could safely say that he is still well-known in the football community (and I am sure outside of that community as well). I first came to know about him when I lived near Tampa Bay, Florida. Yes, I saw him turn the Buccaneers around. It is probably the only time in my life that I was actually interested in football. I don't remember how much I actually watched football during the time I was there, but I followed it. I was so impressed with Tony Dungy as a coach, a father, and a Christian. I can remember seeing him on the field with his son (who unfortunately later committed suicide). I left before Dungy was forced to move on. And then I followed him as he took the Indianapolis Colts to their historic Super Bowl win.
The thing that always impressed me about Dungy was he lived what he believed. The other coaches would be shown ranting and raving on the field, but we never really saw that side of him. I read him book
Quiet Strength
, and I was quite impressed with his story. When the chance to review his new book came about, I knew I wanted to get that chance!
His devotional
The One Year Uncommon Life Daily Challenge
is exactly what one would expect from Tony Dungy. Each day is written simply and with great conviction. And he relates most of the lessons to his love--football. He is the one person in the world who can actually get me interested in football. He makes it easy to understand, and he is definitely within his element. This receives a 5-star rating. Don't worry if you don't like football--if you are a Christian who wants to read a short, challenging message (and improve your quiet time), this is the book for you.
Now on to the giveaway. Thanks to
Tony Dungy
and

Tyndale, one of my U.S. readers will win a copy of this book. All you need to do is fill in the information below in the rafflecopter form.
Now, to my international readers, I have not forgotten about you! Everyone who enters will be eligible to win one book up to $10 from the Book Depository (as long as they ship free to your country).
And one last thing--if I reach 2,000 google friend connect followers by the end of the giveaway, I will add at least one more prize. I am not going to say what it is. You will have an opportunity to give me your ideas on this post! Because I somehow think I will surpass 2,000 followers.
a Rafflecopter giveaway