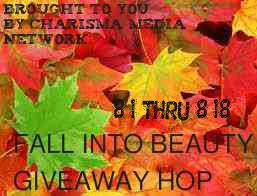 This Hop is brought to you by Charisma Media Network! Charisma is your go-to for book tours, product giveaways, & great reviews. Visit us at www.charismamedianetwork.com!
Charisma Media is offering a $15 Bath & Body Works Giftcard. Each of the blogs listed on the hop are also offering their own beauty-related prize. If you are a blogger looking for a place to share ideas, participate, and of course, have a little fun while getting support from other bloggers, we hope you'll stop by the website & give us a chance.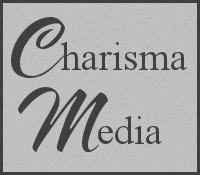 I don't know if you have ever heard of the
Qstick
. I never had until I happened to try it this year. I saw it offered on a deal site, and I was able to buy two for the price of one. I honestly knew nothing about it, but I can tell you about it now. And by the way, these are not sponsored reviews or anything like that. The company does not even know I am doing this.
As I have gotten older, I have had more problems with facial hair. I have begun to grow a "mustache," and my chin hair has gotten coarser and darker. I have tweezers and an electric shaver, but I found that the area above my lip was too sensitive to pull hair with my tweezers. I also struggled to see it!
When I read about the Qstick, I was somewhat turned off when it came to threading. I had read about eyebrow threading, and I was not terribly impressed. But when students remarked about my "mustache," I knew I had to do something. So I figured I would give it a try.
I will admit--it hurt at first. It was easy to use. You just bend the stick and rub it over the problem areas. It took a few days for my upper lip to toughen up, but it did. And now I wouldn't be without it! It does not work as well on my chin, and you do not use it on your eyebrows, but it works! When I saw how clean my upper lip was, I knew this was an item I absolutely must use every day.
So, how did I get the extra ones? I got two for the price of one, and I tell you, these things don't wear out! And then I was able to get one for free by following the company on google plus. I just had to pay a minimal shipping fee.
So, two of my readers will win their very own Qstick. And I plan to also add a little something extra to this. Nothing major, just a few samples or something else beauty-related.
This giveaway is open internationally (yes, it is small, so the shipping will be minimal). So please enter the rafflecopter below by 9 P.M. Pacific time on August 18, and you are entered to win. And don't forget to hop on to the other blogs for more chances to win!
a Rafflecopter giveaway