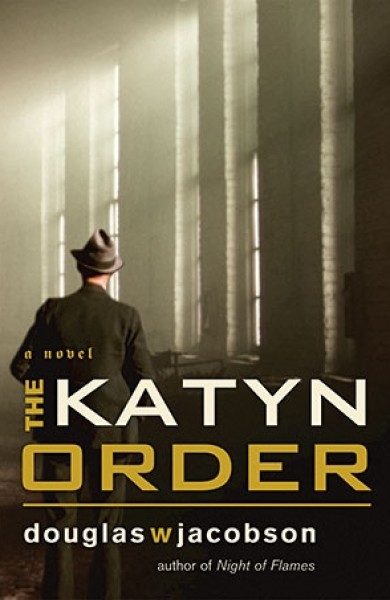 Remember my guest
post/promotion
of The Katyn Order on Monday? I planned on posting this review yesterday, but it is finally getting posted today. Enjoy the review!
The Katyn Order: A Novel
by
Douglas W. Jacobson
My rating:
5 of 5 stars
This is the reason I read historical fiction--for books just like this. This is a book that is crafted with immeasurable care and precision, and it will leave you knowing more about something that is not normally discussed--the Katyn Massacre, an actual historical event.
As I began the book, I was horrified at what I read. I always hear about the German atrocities, but I have heard very little about what the Russians did. I had no idea about what happened in Polish history, and there were many times I almost did not want to read the descriptions. The author was quite realistic in the way he wrote about the events in the book, and I came to care for many of the characters.
The profanity in the book is often raw at times, but I found I could often get past that. I was a little upset when there was a sex scene (not described, but not necessary), but that is the Christian part of me who gets tired of characters in books having sex without getting married. I did not let either of these issues cause the rating of the book to go down.
I was impressed with the author's writing of this book. He clearly researched it well, and I feel that I am a more informed person now. I somehow missed any of the modern discussion of this event, and I discussed many of the issues with my mom who knew a little more than I did about the Russian atrocities (but still not much). This is a book I can whole-heartedly recommend to historical fiction lovers out there. There is some romance in the book, but that is not the focus. If you are looking to read something that will open your eyes to some historical details you did not know, this is the book for you.
I was sent a copy of this book in exchange for my honest review. I was not financially compensated, and all opinions are 100 percent mine.
View all my reviews