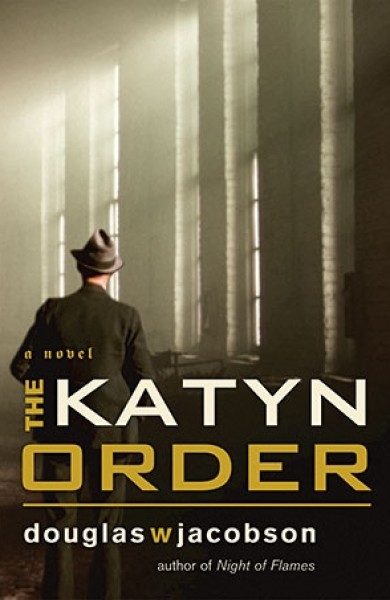 ABOUT THE BOOK
The German War Machine is in retreat as the Russians advance. In Warsaw, Resistance fighters rise up against their Nazi occupiers, but the Germans retaliate, ruthlessly leveling the city. American Adam Nowak has been dropped into Poland by British intelligence as an assassin and Resistance fighter. During the Warsaw Rising he meets Natalia, a covert operative who has lost everything—just as he has. Amid the Allied power struggle left by Germany's defeat, Adam and Natalia join in a desperate hunt for the 1940 Soviet order authorizing the murders of 20,000 Polish army officers and civilians. If they can find the Katyn Order before the Russians do, they just might change the fate of Poland.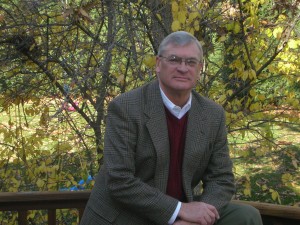 ABOUT THE AUTHOR
Douglas W. Jacobson is an engineer, business owner and World War Two history enthusiast. Doug has traveled extensively in Europe researching stories of the courage of common people caught up in extraordinary circumstances. His debut novel,
Night of Flames: A Novel of World War Two
was published in 2007 by McBooks Press, and was released in paperback in 2008.
Night of Flames
won the "2007 Outstanding Achievement Award" from the Wisconsin Library association. Doug writes a monthly column on Poland's contribution during WW2, has published articles on Belgium's WW2 escape organization, the Comet Line and other European resistance organizations. Doug's second historical novel,
The Katyn Order,
which was released on May, 2011, focuses on one of history's most notorious war crimes, the Katyn massacre.
I am very pleased to announce that Douglas W. Jacobson is guest posting on my blog today. Come back tomorrow for my review of this fantastic book. And if you would like to follow the entire tour, check out this
link
.
How to Make Characters Believable
Natalie Jastrow was a stunningly beautiful woman. She was also brilliant and filled with self-confidence to the point of being headstrong. Yet she had trouble with relationships and self-doubts about how she fit into American society. She could be cool and calm under duress, yet had serious lacks of judgment in making critical decisions. When Herman Wouk created this unforgettable heroine of The Winds of War and War and Remembrance he gave us a character we cared about from the very first page of these epic novels until the last. And, because of that, we cared about his story.
That is the fundamental goal for anyone writing fiction - make the readers care about your characters. If they care about your characters, they will care about your story. So, what is it about characters like Natalie Jastrow, Scarlett O'Hara, Atticus Finch or Jane Eyre that make them so memorable?
It is because they are believable. They are as real as our best friends, our sisters or brothers. They have personality flaws and quirks, they don't always act in a predictable way. They can at times be bold and courageous, and at other times hesitant and filled with self-doubt. Just like we are. They are not supermen....they are real people.
My first book was Night of Flames: A Novel of World War Two. After it was released in 2007, many readers contacted me to tell how much they enjoyed the character of Anna Kopernik. It was through her that they experienced and understood the story of Poland in WW2. The ironic thing about that is that she was not even on my mind when I started writing the story. She just evolved along the way and before long she became my dominant character, the person I cared about the most.
When I was writing The Katyn Order I wanted the readers understand what it was like to have everything and everyone you care about be suddenly and brutally torn away. Would you be able to carry on? Would you be filled with hate and a quest for vengeance And, if you were ever given a chance for redemption, could you rise above your inner demons and seize the moment? Adam Nowak evolved into that character as I wrote the story. Time will tell if he is one of those memorable characters that readers care about.