Springpad
. It had been ages since I looked at my springpad. But here are my meals:
Meal 1:
Eight-Layer Casserole
Veggies/Salad
Meal 2: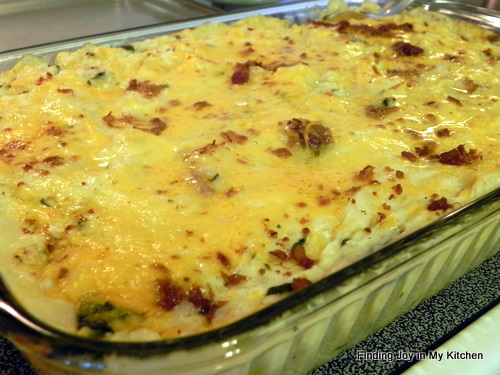 Twice Baked Potato Casserole
Veggie Burgers
Meal 3:
Grilled Chicken Salad Wraps
You will probably have to create a free account at
parents.com
if you have not previously in order to see this recipe.
Meal 4:
Honey Bourbon Barbecue Chicken Breast
Baked Beans
We probably will use whatever kind of liquor we have on hand.