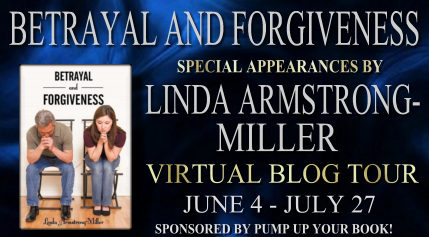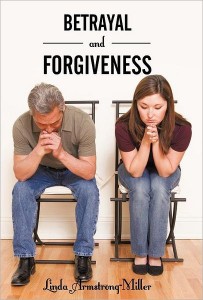 ABOUT BETRAYAL AND FORGIVENESS
In the Bible, the Lord asked that we not make promises unless we are sure that we can keep them. Lisa made a promise and has done everything in her power to keep that promise. a lesson her father needed to learn. Before he was able to practice keeping his promise, he lost the love of his daughter, his best friend, and he was about to lose the love of his son. Time was running out for all of them, but they didn't know it.
In some ways, I have mixed feelings about this book. I found the story quite exciting and intriguing. I would call it a thriller and/or political intrigue. The characters were quite interesting and well-developed. The first chapter succeeded in drawing me in the way some books never do. It was an easy-to-read book, and the style was pretty good. Lisa, Zach, and Sam were quite intriguing, and every time you thought you had it figured out, the book took another twist or turn.

I appreciated the themes in the book. After all, God does ask us to forgive no matter what. He alone can restore relationships that have been completely destroyed. He never gives up on us. And it was truly nice to see characters pray and turn to God in their times of need. It was nice to see that the profanity in the book was very mild, and there was no sex. That is always a nice bonus when reading a book--especially one of this nature.

I truly struggled with the almost paranormal-like portions of the book. I understand that God can send people back from the dead to talk to the living, but He doesn't make a habit of doing that. And for someone to come back from the dead and suddenly clear up misconceptions seems a little far-fetched. I realize that this was not the focus of the book, but I struggle when something like this is in a Christian novel. I know my views are probably a little bit different than many people in this area, but I could have done without this portion of the book.

My other criticism is the last twenty or so pages of the book. I feel like the author tried to wrap the book up quickly, and a few things happened that seemed to not make sense. I got a little confused, and although some it may have been an attempt at realism, it just happened too quickly. I think the book ended a little too abruptly, but that is just my opinion.

But all in all, you can see that I have given this book a four-star rating. Any criticisms that I have pointed out do not change the fact that the book is pretty good, and if you enjoy political intrigue and fairly clean novels, this is a book you should definitely check out.

I was sent a copy of this book in exchange for my honest review. I was not financially compensated, and all opinions are 100 percent mine.
View all my reviews
Linda Armstrong-Miller is a retired registered nurse. She leaves in Ga. With her husband Mike and daughter Cayla. Jesus Christ is my Savior. He is the way the truth and the light. I Believe.
Linda Armstrong-Miller
realized at an early age that whatever we read affects the way we feel about people and situations. Linda wants her work to be imbedded in the minds of her readers so that they are forced to form an opinion and stand behind it.
Check out the entire tour here.