You may be wondering why I chose the title Next Year in Jerusalem! for my new novel. Why notForbidden Romance or Romantic Travel orSpiritual Awakenings or Lust, Memories and Old Friends on Facebook? After all Natalie and Maggie are two women, both caught up in issues that many of us face: a somewhat dull but faithful husband; a bad marriage leading finally to a divorce; a desire for adventure; unsatisfied spiritual longings. They have a great friendship with each other, something research keeps confirming, keeps us young and emotionally happy, but life is far from easy for either women.
So again, why would I focus on a strange title that comes out of a book written thousands of years ago?
Here is one of the reasons. Next Year in Jerusalem! is actually a phrase that shows up at the end of the Haggadah. Those of you who are not Jewish may wonder what that is. The Haggadah is a book that the Jews have used for thousands of years to celebrate and relive the Passover experience. Many people know that the central theme of the story is how the Jews, who were slaves in Egypt, were finally able to escape and began their long journey of 40 years to get to the promised Land, which was Israel. However, what a lot of people don't realize is that this theme is universal and can be taken metaphorically for all of us. That is why when the Haggadah ends with the fourth glass of wine being drunk, and the words, Next Year in Jerusalem! the phrase becomes so significant.
I wrestled for a while about what rating to give this book, and I wish that I could give half stars because I would definitely give this book three and a half stars even though it only shows up as three. With that in mind, let's get to the review.

This is an easy-to-read book that celebrates the culture and traditions of the Jewish people in a beautiful way. There is no real profanity in the book--always a plus. No sex scenes either. And the story does move along at a nice pace. It's good to bear in mind that this is part 1 only, so the book does not end on a resolved note.

The biggest problem for me with the book was that I did not really connect with the characters. I often felt that I was running a little bit behind the characters, and I did not feel that I could ever get to know these characters. I didn't even care much about the characters most of the time. Towards the end of the book, I did find myself caring. But I wish the author had truly done some flashback sections to explain about the background of the characters just a little bit more. I felt that the girls had no substance to them until the story neared its end. Just a personal preference on my part, and some may view things differently. I still would be interested in reading Part 2--I may like it better. Sometimes the first book in a series is not nearly as interesting as the next in the series.

I was sent a copy of this book in exchange for my honest review. I was not financially compensated, and all opinions are 100 percent mine.
View all my reviews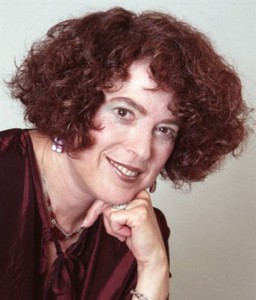 Dr. Barbara Becker Holstein, internationally known positive psychologist, inspires thousands with her ENCHANTED SELF®. Around the world people benefit from her techniques to enhance well-being, and to live up to their potential. Known for her ability to make complex psychological concepts easy to understand and to implement, she has now turned her talents to novel writing. "A great fiction read is a great escape, and yet, it is more! It is the gateway to new ways of thinking and behaving."
Dr. Holstein received her Doctorate in Education from Boston University and her BA degree from Barnard College. Dr. Holstein has been a school psychologist and taught first and second grades. She is in private practice with her husband, Dr. Russell M. Holstein, in Long Branch, New Jersey. Find her at
www.enchantedself.com
Purchase Next Year in Jerusalem at
Amazon
Watch the Book Trailer
Here
Her previous books include:
THE ENCHANTED SELF, A Positive Therapy
Recipes for Enchantment, The Secret Ingredient is YOU!
The Truth (I'm a girl, I'm smart and I know everything)
Seven Gateways to Happiness: Freeing Your Enchanted Self.
Follow the tour here. You will also get to read an excerpt and see other reviews.