I want to welcome you to this wonderful giveaway! I had such great success with the last one, so here I am ready to do another one. I will tell you that most of the books are used. I will describe the condition of each. Some come from my personal collection while others come from the local thrift store or used bookstore. They are basically books I have read and can recommend. If I have not read them, I cannot guarantee that they will be good, but I will furnish a brief synopsis from goodreads for each book possible. So here goes.
I couldn't find the exact book, but this is the picture on the front of the book Pride & Prejudice which I am giving away.
Summary:
"It is a truth universally acknowledged, that a single man in possession of a good fortune must be in want of a wife."

So begins Pride and Prejudice, Jane Austen's witty comedy of manners--one of the most popular novels of all time--that features splendidly civilized sparring between the proud Mr. Darcy and the prejudiced Elizabeth Bennet as they play out their spirited courtship in a series of eighteenth-century drawing-room intrigues. Renowned literary critic and historian George Saintsbury in 1894 declared it the "most perfect, the most characteristic, the most eminently quintessential of its author's works," and Eudora Welty in the twentieth century described it as "irresistible and as nearly flawless as any fiction could be."

"The wit of Jane Austen has for partner the perfection of her taste."
--Virginia Woolf
It Happened One Autumn by Lisa Kleypas
I am jealous! I have not read this one, and it is the second in her Wallflowers series. I loved the first. But I don't have time to read it right now.
Summary:
It Happened at the Ball...
Where beautiful but bold Lillian Bowman quickly learned that her independent American ways weren't entirely "the thing." And the most disapproving of all was insufferable, snobbish, and impossible Marcus, Lord Westcliff, London's most eligible aristocrat.
It Happened in the Garden…
When Marcus shockingly -- and dangerously–swept her into his arms. Lillian was overcome with a consuming passion for a man she didn't even like. Time stood still; it was as if no one else existed…thank goodness they weren't caught very nearly in the act!
It Happened One Autumn...
Marcus was a man in charge of his own emotions, a bedrock of stability. But with Lillian, every touch was exquisite torture, every kiss an enticement for more. Yet how could he consider taking a woman so blatantly unsuitable…as his bride?
Prize Pack #2
All of these came from the thrift store, but I don't think they have ever been used.
This is a keepsake journal for Baby's First Money. Never seen one of these before.
Also a Winnie the Pooh and Piglet picture album. This is not the exact picture, but it is pretty close--no "hunny pot".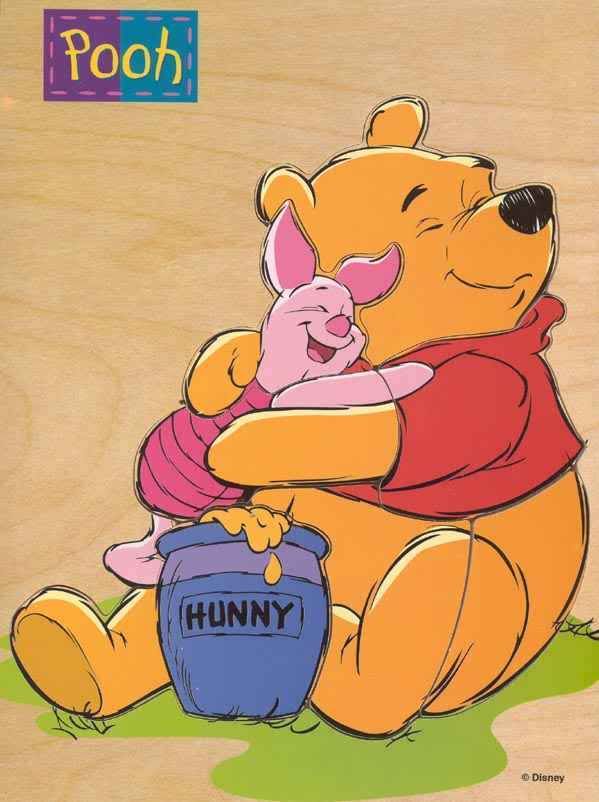 The front of the album is slightly bent.
This package is comprised of a potpourri of kids books.
Summer Link Math plus Reading, Summer Before Grade 1
(This has been written in somewhat by my daughter, but it is still useful.
Prize Packages #1 and #3 are open internationally. Due to shipping costs, Prize Pack #2 could only be sent internationally if the wedding book were removed. This giveaway begins as soon as you see this post, and it ends at 9 P.M. Pacific Time on Monday, April 25. Entires are simple. I do not require any mandatory entries.
Here are the entry options: (Please make sure you leave a valid e-mail address or make it visible in your profile. Also, leave a separate comment for each entry.)
1. Follow me via google friend connect.
2. Like me on
facebook
. Please leave your user name.
3. Follow me on
twitter
. Please leave your user name.
4. Share this giveaway in any manner you like. Please leave any applicable URL's so I may verify it.
5. Add my button to your blog. Please leave the link to your blog so I may verify it.
6. Follow me via e-mail or RSS.
Thank you so much for entering my giveaway. Be sure to visit all the participating blogs!
(Also if you want to add in which package you would like, you may. Note that will count as an entry, and you are only allowed 6. Because so many are already doing this, I will allow this. But if you have more than 6 entries, I will delete one. Thanks!)