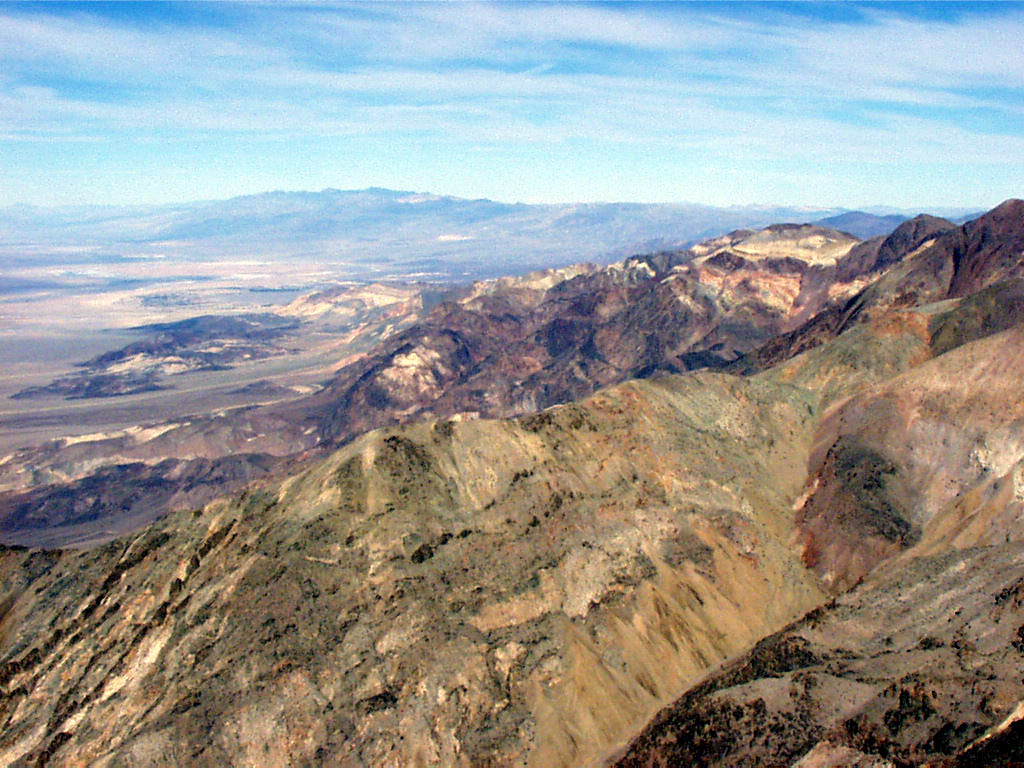 So, is it hot where you are today? I know we always talk about heat waves and how the earth is continuing to heat up, but you may not know about today's feature. You see a picture of Death Valley in this picture. On this date in 1913, Death Valley had the highest recorded temperature: 134 degrees Fahrenheit! I don't know about you, but I think that is a little bit hot! It happened in this portion of Death Valley:
During that particular heat wave, Death Valley had five consecutive days that were

129° F or above. Until 1922, Death Valley held the record for the hottest place on earth! It was overtaken by the Libyan Sahara Desert that registered

136.4 ° F on September 13 of that year.
Paradoxically, Death Valley also had its coldest temperature on record during this same year:
It was on January 8th of that year that in the same place (Furnace Cree), the temperature bottomed out at 15°F.
Answer me this--who would actually want to live there? I can imagine possibly going to visit it when the temperature was not as bad. And we now have air conditioning. Yes, it looks beautiful. But would you actually want to live there? No, thank you. I will take my Pacific Northwest summer any day. (I was never a fan of Texas summers!)
For more information, please check out:
http://winecountry.it/articles/sideways/996
http://www.americansouthwest.net/california/death_valley/weather.html
http://www.nps.gov/deva/naturescience/weather-and-climate.htm
http://en.wikipedia.org/wiki/Death_Valley
http://famousdaily.com/history/death-valley-hits-134-F-highest-temperature.html