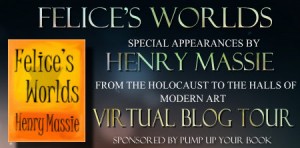 Join Henry Massie, author of the historical biography,"Felice's Worlds" as he tours the blogosphere September 4th – 28th, 2012, on his first virtual book tour withPump Up Your Book !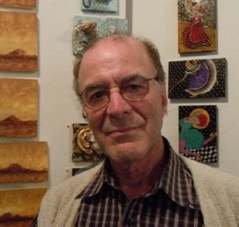 Henry Massie is a psychiatrist, award-winning author, and pioneering researcher in the field of autism. FELICE'S WORLDS–From the Holocaust to the Halls of Modern Art, is the a memoir and biography of his mother, a brilliant and beautiful woman who participated in many of the most critical periods of the 20th Century.
Twitter Address: @booksbnimble
Facebook Address: /booksbnimble
FIRST SHE ESCAPED THE HOLOCAUST AND THE POVERTY OF THE SHTETL. AFTER THAT, SHE MOVED IN MANY WORLDS. AND IN EVERY ONE SHE MADE HER MARK.
Felice Massie was a student in France, caught up in the horrors of Naziism when she was 20 years old. Cut off by the war from her family living in a small village in Poland, she shifted from one country to another attempting to find a home for herself and a means to rescue her parents, brother and sister. As the Holocaust descended on her shtetl, she arrived penniless in America. Over time she raised a family and amassed one of foremost collections of American modern art. Her boldness and resilience became a beacon of hope and inspiration for others.
Particulars of the Book

:
Publication Date: Feb, 2012
I want to apologize for not having the book reviewed. I should have it reviewed within a week. Follow the rest of the tour here.