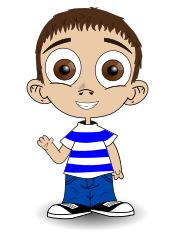 How to determine the

paternity

of a child
It is not unusual to want to
confirm
the paternity of a child. Luckily, nowadays DNA paternity testing is
available
to help accurately confirm whether a given man is the biological
father
or not. You can order a paternity test by simply going to your computer
and
searching for an online supplier of paternity testing services- this is by
far
the most convenient and confidential way of doing the test although many
private
clinics and hospitals also offer the service.
How are

DNA samples

collected?
To be able to carry out a paternity test you will
need
to provide DNA samples of the father and the child. If both are available
and
willing to take part, then things are pretty straightforward. The DNA
testing company
sends out a kit to your chosen address. Inside the kit you will
find
oral swabs, instructions and forms to fill out. The instructions explain
how
the oral swabs are used to collect DNA. You simply rub these inside the
mouth
of the people involved for around ten seconds and then let them dry for
about
one hour. The forms you need to fill out are pretty basic- you just need
to
write the personal details of the people involved and the email address to
which
you would like your results sent. Once you have completed this, you can
send
the samples back to the laboratory for testing using the address you find
inside
your kit. Couldn't be easier! As soon as your samples are in the
laboratory
, you will be contacted with the due date for your results.
What if I have other DNA samples available?
It is possible to determine
paternity
using a range of other DNA samples. Oral swabs are always the most
recommended
sample because they are easier to collect, cheaper to analyze and
more
likely to provide successful results. However, there may be cases in which
someone
might wish not to use oral swabs and send in other samples of genetic
material
such as hairs,
nails
clippings or used Kleenexes.
It is important to understand in
this
case that some samples are better than others. You might want to keep in
mind
how you have stored the sample and how old it might be. The three samples above are amongst the most common samples used DNA in the hair root, and here is a brief explanation
for
the requirements of each:
Hairs: Hairs must be one of the
most
overrated DNA samples. DNA extraction from hair is only possible using the . In other words, if the hairs have no root attached paternity testing is not
possible
. Forget using cut hairs or hair you found in the shower as they most
likely
will not have the root. A minimum of four hairs is usually required.
Nails: Finger and toe nail
clippings
can be pretty accurate. With nails, the fresher they are
the higher
the
chances of success. Ideally the sample should not be more than a week old. The more nails you can provide, the better.
Used Kleenex: This is the winner
sample
. Chances of successful DNA extraction are extremely high
from
a used Kleenex and it is only second to a DNA sample collected by means of oral swabs. Important is to ensure the Kleenex has been left to dry before sending for
laboratory
analysis.
There are many other types of DNA
samples
that can
used
– blood, licked envelopes, teeth, toothbrushes to
just
mention
a few. Always best to discuss your sample with somebody at the laboratory
before
sending it in to get further information on how to store, package and
send
it. Irrespective of laboratory carrying out your test, there will always
be
an extra charge for testing with samples other than oral swabs.
How accurate is a paternity test?
Paternity testing is as accurate
as
science gets. If the alleged father is the biological father of the child,
your
result will show a probability of paternity that is higher than 99.99%. If
the
alleged father is not the biological father of the child, the probability
of
paternity will be 0%.