Welcome to
Under the Sea Giveaway Hop.
September 14th to 20th
Hosted by I Am A Reader Not A Writer & The Musings of ALMYBNENR.
All giveaways will feature books about water, and I am so glad to announce that my book is a recent read of mine.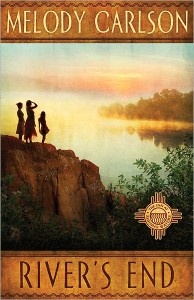 ABOUT RIVER'S END
In the final story of the Inn at Shining Waters, Anna's granddaughter Sarah is struggling to find herself. And in an attempt to escape her parents' dysfunctional lives, Sarah travels away from all that is familiar. But her grandmother's love and the pull of the river draw Sarah back. Still it's not an easy journey to find the healing and forgiveness that's needed to reunite and strengthen this broken family together again.
"In this series it shows the lasting consequences that can happen when we let bitterness poison our hearts and keep us from the opportunity to say our final good-byes to those we love the most. It shows how forgiveness isn't about letting someone off the hook for the pain they have caused, but more about the healing that happens within our own hearts when we can let the burden go and finally move forward in freedom spiritually."
Pump Up Your Books is quite happy to offer one print copy of this book to one of my U.S. readers, and all you need to do is enter the rafflecopter below by 9:00 P.M. Pacific time on September 20, and you are in to win! And don't forget to hop on to the other blogs for more chances to win!
a Rafflecopter giveaway