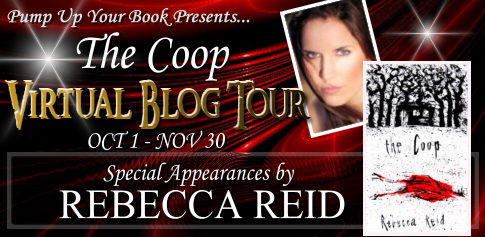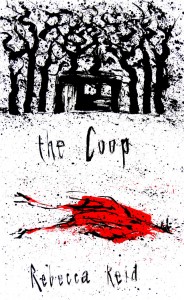 A psychological thriller about the destruction of innocence.
Enter The Coop, a dark and mysteriously misleading psychological thriller.
A girl, apparently imprisoned in a room, is the thread of mystery running parallel to the tale of Thatchbury village.
Meet Howard and Lilly. They take you on a journey through Thatchbury where Mathew, the child from the coop, shoots Jodie Tiding, and so unravels the history of his loveless raising, her innocence and the dramatic events leading them to disaster.
The Coop is a darkly compelling vision of the layers of consciousness. Although conceived as the first novel in a trilogy, The Coop stands alone as a brilliant individual work of fiction.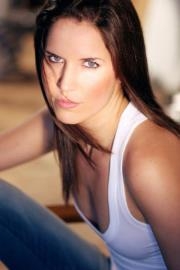 Rebecca Reid
was withdrawn from school due to illness at fourteen. Being limited in the things she was able to do, she wrote all the time − poetry, stories, feelings, thoughts. At 16 she had her own page in the local weekly newspaper, the
Bangor Spectator
, in which she covered anything and everything: fashion, beauty, film, teen issues etc. At 17 she became a model, doing catwalk, photographic work, and TV. In 2008 she graduated in English from Queens University, Belfast, and she was awarded an Arts Council writing grant in 2009. Married in 2007, she lives in N. Ireland with her husband and their three daughters.
T

he Coop
is her first novel, and part of the
Thickets Wood Trilogy
.
I am so excited to invite you to enter her Kindle Fire Giveaway! Just enter the rafflecopter below by November 30! U.S. and Canada only! And if you would like to visit the entire tour, please click
here
.