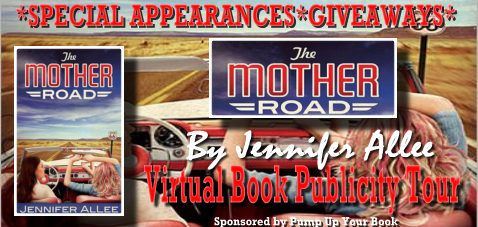 Join
Jennifer Allee
, author of the Christian contemporary fiction
, The Mother Road
(Abingdon Press), as she virtually tours the blogosphere May 1 – 25 2012 on her first virtual book tour with
Pump Up Your Book
!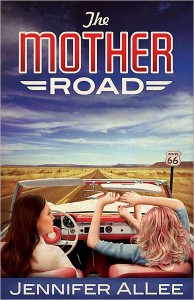 Within the course of a week, marriage expert Natalie Marino is dumped by her husband, receives an urgent call home from her father, and discovers her estranged sister, Lindsay, is pregnant.

A road trip on Route 66 may not help, but it sure couldn't hurt. Or so Natalie thinks, until Lindsay's boyfriend starts stalking them. Will their trip down the Mother Road bring the two sisters closer, or turn out to be the biggest wrong turn of their lives?


I honestly had no idea what I would think of this book, but the author immediately got my attention with the terms writer and divorce. Imagine a Christian romance novelist and marriage author/speaker who is blindsided with her husband's affair and divorce. Being a Christian divorcee myself, this instantly struck a nerve with me. And although my ex never cheated on me, the whole issue of
Christians getting divorced struck a nerve with me.

I absolutely loved the characters Natalie, Lindsay, and Adam. I fell in love with Adam as I wondered if men like him existed. And I could sympathize with Natalie as she tried to sort herself out. And poor Lindsay. She seemed so helpless but ended up being so strong.

The part about Alzheimers intrigued me as well due to our family history. My heart broke every timne Meredith forgot yet another part of her life. It was sometimes hard to read, and I can only hope and pray this never happens to someone I love. But if it does, may I react as God would have me.

I was not really too excited about traveling Route 66. I have been on parts of that road, but it did not capture my attention. I was more intrigued with how God worked on the sisgers during their road trip. Infact, it was nice yet again to read a book that allowed God to break through its pages without being preachy.

While this is not a deep book--definitely a nice, light read--I would love to see the author write a sequel so we can see how the characters go on to accomplish their individual struggles.

I was sent a copy of this book in exchange for my honest review. All opinions are 100 percent mine, and I was not financially compensated.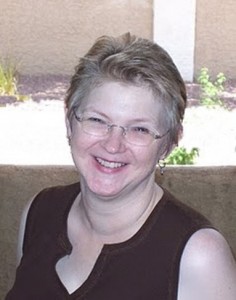 ABOUT JENNIFER ALLEE
As a child, Jennifer Allee lived above a mortuary in the heart of Hollywood, California, which may explain her unique outlook on life. She has written skits, activity pages, and over one hundred contributions to Concordia Publishing House's popular My Devotions series. Her novels include The Love of His Brother (Five Star, November 2007), The Pastor's Wife, (Abingdon Press, February 2010), The Mother Road(Abingdon Press, April 2012), and the upcoming A Wild Goose Chase Christmas, book two in the Quilts of Love series (Abingdon Press, November 2012). She's an active member of American Christian Fiction Writers and Romance Writers of America. Jennifer resides in the grace-filled city of Las Vegas with her husband and teenage son.
Follow the entire tour here.