Welcome to this fantastic event hosted by
Simply Stacie
and
Makobi Scribe!
This is going to be a big blog hop, and it is a chance for you to get a jumpstart on your holiday shopping. With the economy the way it is, aren't we all looking for a way to save money on Christmas? I sure know I am.
Prize Package #1: U.S./Canada--This one begins with Lovable Labels (an absolutely awesome company!) who supplied a "Gift Seals and Address Pack." I got to review the Sno Berries Gift Seals and Address Labels:
They have several other designs which you can see right
here
. I can't tell you how wonderful these are. At Christmas time, I am always having to write From:
Ruth and Martha
on so many times that I get sick of it! I never mind writing to, but from gets old. With these labels, you don't have to write it! They are already printed for you with a really cute design. And you don't have to hunting for tape--they are self-adhesive. And with Lovable Labels, once they are attached, they do not come off! And I can prove it. I reviewed their Think Pink labels, and those labels are still attached! This is in spite of water, dirt, cold, and being tossed around. The bags and cases on which I put them look worse than the labels!
As for the address labels, I always like to send winter-themed address labels on my packages and letters during the holidays. Depending on the pack you choose, you can get labels that extend past Christmas (like mine) and will fix you up for the entire winter season!
Playing the lead role in the U.S./Canada pack is Lovable Labels who is offering one "Gift Seals and Address Pack." Now it wouldn't be much of a giveaway if I didn't offer some gifts to go with that. In addition to these seals, I will be offering Jobar's Silhouette Night Light:
Depression Era Recipes
by Patricia S. Wagner: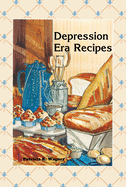 The Night Before Christmas
DVD narrated by Kevin Kline: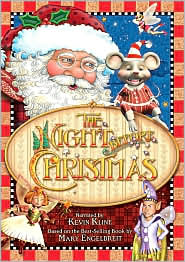 Now on to the International Prize Pack.
Here is what is included:
1. a white and blue bag with horses and it says "Espana"--very nice
2. Kids Cooking CD-Rom
3. A brown-white monkey picture frame
4. Audubon Common Loon with real bird calls--and it does work
And I have added $5 Paypal to this international giveaway!!
So now to the giveaway details. There is a rafflecopter form below for the U.S. Canada giveaway. You will need to click
here
for the international one (there will be another link to it below). Please enter in the correct form. If you have any problems, feel free to leave a comment below, and I will do my best to assist you. Giveaways will end promptly at 9:00 P.M. Pacific time November 7. Best of wishes to all. And when you are done here, don't forget to hop on to the other blogs to win some awesome prizes!
This rafflecopter form is the for the U.S./Canada giveaway.
Click here for the international giveaway!