I am so happy when I do this now and then. Today is National Banana Bread Day! Wow! I am not a huge fan of bananas, but banana bread? Yes!
(The recipe for this is posted above and
here
)
In the 1930's as baking soda and baking powder became staples, banana bread became a normal recipe for the American cook. Again, in the 1960's its popularity soared yet again. They began to add in other fruits and nuts.
Banana bread is awesome way to use up overripe bananas. Check out some of these great "clips."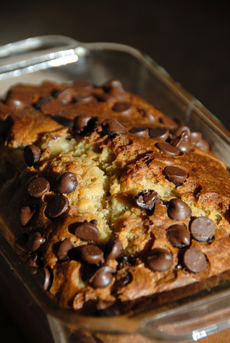 Since I put these clips here, you can go check those out.
I would love to make some banana bread now. Not sure if I will be able to. Feel free to share how you will celebrate National Banana Bread Day!