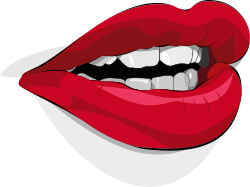 When it comes to marketing your business, you have many different ways to go about it. Nothing may be more effective than
personal word of mouth marketing
. It is true that these same people that say wonderful things about you and give their best to you sometimes keep a company from moving forward as it should. But we all still know that the best way to get any ideas across is still through what people say--whether it is good or bad. So how can you make certain that only your best is getting out to the masses?
Take a look at Reach Personal Branding and their Chief Content Officer (CCO) Maria Elena Duron. She has worked hard with people and content for the Reach Personal Interview Series, the Younique Newsletter and Blog, and Personal Branding and TV. She also works to see that the latest information and news about Personal Brands through the Reach online networks.
Duron herself makes it a priority to stay "in the know" when it comes to styles and trends. She has had vast experience with social media and with Personal Branding and their blog and Younique. Her specialty is to help entrepreneurs become small business owners and promote their personal brand through simple techniques that involve many different avenues.
Her process for promoting your brand is the 1-2-3 Success formula which is Extract, Express, and Exude your brand. However, she goes a step further. Through the word of mouth firm buzz2bucks (she is their CEO), she takes your business to the next level. This stage is Extend, Engage, and Endorse.
It seems that Duron's titles and achievements seem to go on and on. She is also Director of Client Communities with Momentum Factor. Not only is she a lifelong direct seller, but she was raised in a family of direct sellers. She is responsible for creating some of the most well-known social programs, and she has helped companies formulate community, connection, and commerce around their brand.
As a partner in Momentum Factor, which focuses solely on direct selling companies, she will deliver an expertise that translates to proven engagement and connection. It's not just about social presence; it's about powerful word of mouth in the digital age.