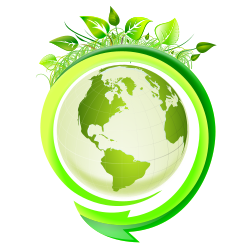 It seems that everywhere you look today, you find companies that are working harder to be eco-friendly. Being recognized as an environmentally conscious company is an honor that many companies long to receive. It just so happens that Metropolitan Fine Printers is one of those companies that has been recognized as such. In Canada, they have printed the most environmentally progressive print project for three years in a row. But more importantly, making this change has been the greatest reward for them. They print using virtually no greenhouse gases, which is an accomplishment in itself. They take their responsibility to the environment very seriously, They only work with partners who are committed to a clean environment and a green economy. Their commitment to the environment even extends to their cleaning process. They only use recycled cotton rags that are eventually used as alternative fuel when their usefulness is over. Their sister company has even come up with a way to keep printing blankets out of the landfill by extending their life by four hundred percent.
Met Enviro UV Inks is committed to using products that only meet the highest environmental standards. Although UV Inks are complex to use, these are hands down the most environmentally sound printing products to use. They are now used in normal printing, and the benefits of using UV Inks makes all the difficulties well worth it. Any leftover ink is not thrown out. It is essentially recycled into black ink. Furthermore, no harmful chemicals or emissions are released into the air during the printing process.
The actual printing quality is great increased with UV inks. Printing is brighter, clearer, and uses less paper. Printing is fast and efficient, and the need for disposing of copious amounts of trash has been practically eliminated. Because ultra violet lights are used as a drying agent, copies are dry and smudge-free the moment they come off the press. No wait time means that the printed items can immediately be used in binders, frames, etc.
I don't know how you feel about this company, but it is true what they say. In this day and age, company practices are paramount when it comes to brands and competition. If I am making the choice between two printing companies that promise similar outcomes and offer competitive prices, I will pick company practices and green policies over traditional and wasteful. Metropolitan is a
green printing
company that does more than just offer lip service when it comes to company practices. They practice what they preach, and in my opinion, they would easily gain my allegiance when in need of quality printing services.