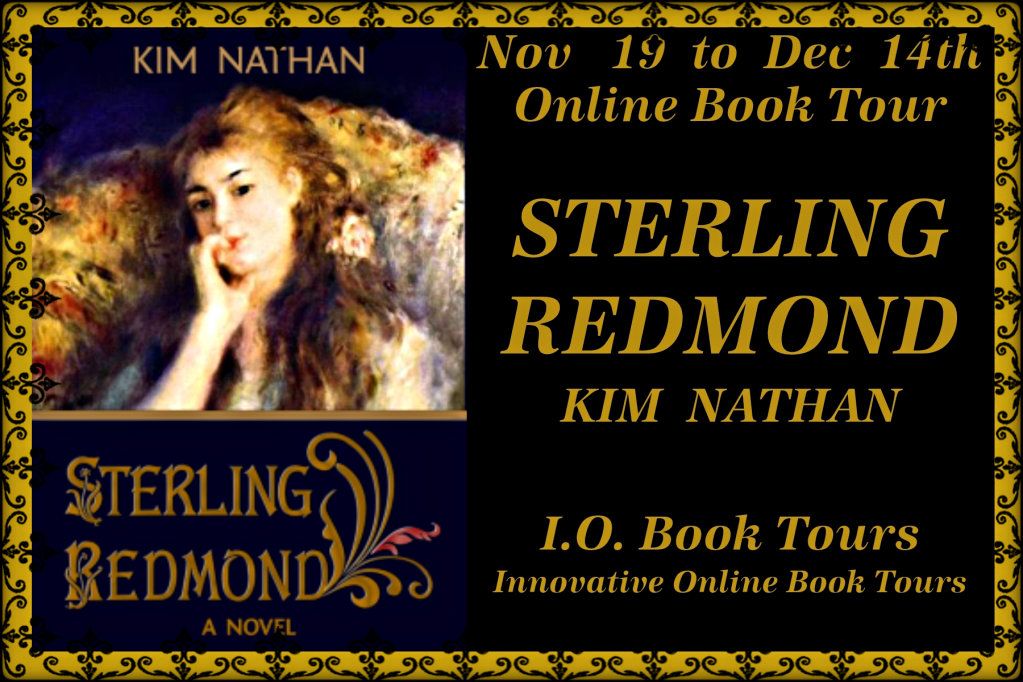 Read my original blog post for this book
here
.
Sterling Redmond
by
Kim Nathan
My rating:
5 of 5 stars
This is a perfect example of why you should not rate a book after the first fifty pages. I will be honest with you. When I began reading this, I figured I would give it a 3-star rating. After all, it was a typical historical romance and probably had a lot of sappiness about it. Boy, was I wrong!
As I read on, I discovered that nothing could be further from the truth. This book had an interesting twist--that you will have to read about. Maybe it deserved four stars. The characters were well-developed, and I just had to know if the characters received their happy endings.
Today as I finished the book, I was mesmerized! The book deserves every ounce of the five stars. The twists and turns are too numerous to list--and they would be considered spoilers. Just know that this is not your typical historical romance. This story has meat and discusses issues that I am certain were around during this time period but were often hushed up. Scandals were not broadcast back then like they are today.
There are a few instances of profanity, and while not necessary, I could overlook that. I was glad that there were no major sexual details nor descriptive bedroom scenes. At first, I did not like that Sterling occasionally interrupted the story to give her own thoughts, but then I found myself enjoying this literary technique.
My favorite element of this book was that it showed that immorality is not rewarded without consequences. What I mean by that statement is this. In some books, they like to put forth the idea that true love will overcome everything, and the means to get there are no big deal. Do whatever you have to do for you to achieve happiness, and you will. Sleep around, lie, cheat, steal, and kill. Everything will be forgiven, and there will be no lasting ramifications. This is not true. The ends do not necessarily justify the means. This story points out that even if a "happy ending" is imminent, you will still bear the scars of your bad choices, and sometimes the scars of others' bad choices.
I was sent a copy of this book in exchange for my honest review. I was not financially compensated, and all opinions are 100 percent mine.
View all my reviews